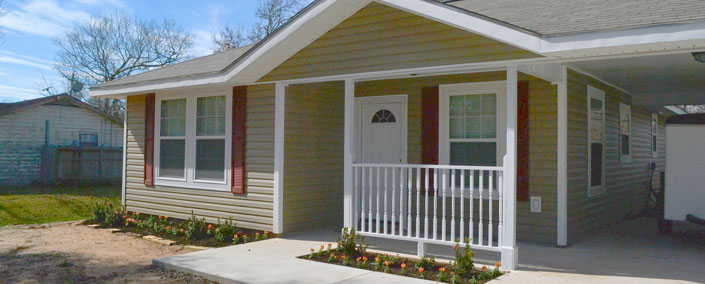 If you are interested in joining any of our committees, please contact us for further information.
Construction
Wes Sims
Family Selection & Support
Sammie Thompson
Property Selection
John May
To coordinate labor, plans, materials and family interests to build the finished product, "a simple, decent house in a decent community for God's people in need."
The committee organizes and carries out application, interview, and selection processes. We find the families who fit the criteria of need for shelter, ability to make no-interest loan payments, and ability to partner with Habitat for Humanity.Works with families through sweat equity, home ownership education, home purchase process, adjustment to new responsibilities and continued partnership with the organization. The committee is responsible for planning, implementing and evaluating this aspect of the program.
Recruit, schedule and train volunteers for the Build site.
Volunteer Coordination
Mike Heather & Jim Erskine
ReStore
Identify potential sites, evaluate sites' availability and appropriateness, evaluate sites suitability for affiliate's basic house plans, develop a site acquisitions criteria policy for board approval, implement the board-approved site acquisition policy and maintain acquired sites.
Provides volunteer opportunities in sales and donation prep and pick-up.
Church Relations
Vacant Position
Fund Raising
Vacant Position
Publicity
Mike Gregg
To cultivate Habitat for Humanity of Southern Brazoria County's relationship with local churches, seek Covenant Churches, and maintain ties to currently involved churches.
To raise sufficient money as determined by the Board of Directors to fund the needs of the organization in order that simple, decent housing can be built with Partner Families.
Mission: To continually improve the community's awareness of our work, recognize our participants, and encourage new donations of time and materials so more people have simple, affordable housing.