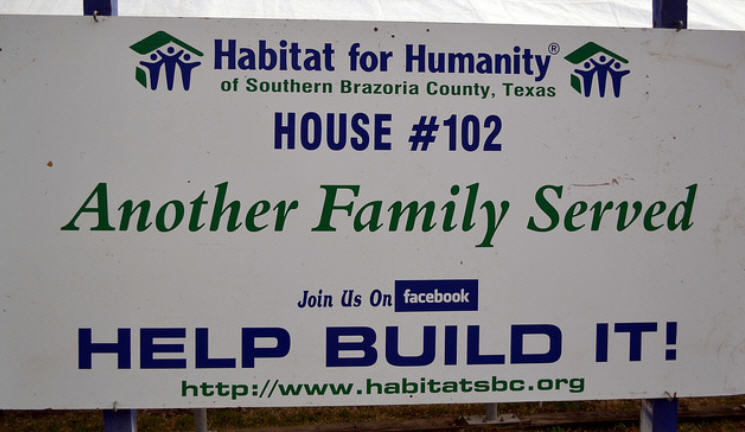 Habitat House Build #102
102 Thomas Street
  Clute, TX
Any and all volunteers of any skill level are welcome to participate on
any of the work days.  There will be skill leaders present to direct the
work and to show anyone how to do an unfamiliar job.  Most tools will be
provided, however, you might want to bring your own hammer, tape and/or
tool belt if you have them.  So, find a job you want to do or take
advantage of on-the-job training, and come help.  Please note that there
are age restrictions for safety reasons as follows:
• No one under 16 can be on an active construction site.
• No one under 18 is allowed to do any hazardous activities such as the
use of power tools, roofing or working from a height of 6′ or more.
• Those 14-15 can do painting when there is no active construction work
going on at the site, but should be supervised by an adult.
• Volunteers under 16 years old can help with landscape work if
accompanied by an adult.
• All volunteers must have a signed waiver to work.  Waivers for minors
must be signed by parents/guardians and notarized.
If you have not done so in the last year, adults will also need to
complete a waiver before your first day of work.  All this can be done
before you volunteer using the attached document or on the first day you
volunteer.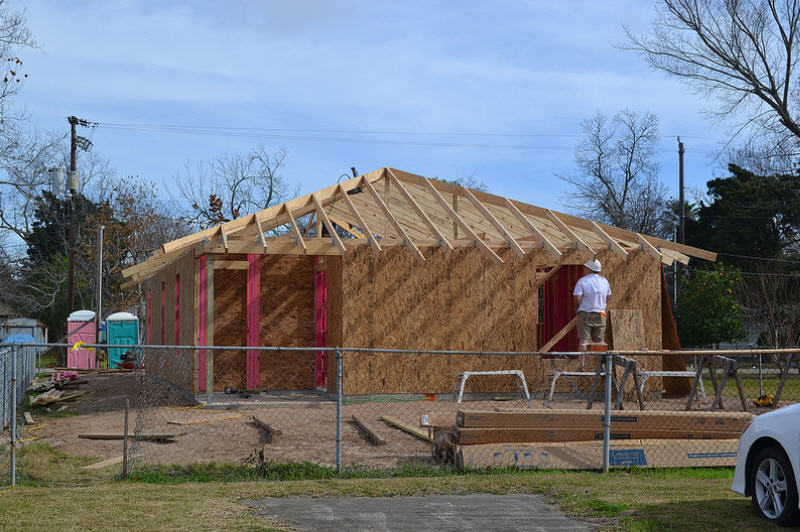 UPDATE:
Work is progressing very nicely on Habitat build 102 in Clute.  The next
work for volunteers will be the paint preparation for interior painting.
  This is scheduled for Sunday, Feb 12, beginning at 2 p.m.  This work
consists of completing the caulking and covering of nail holes (if not
completed earlier), sweeping the floors and covering them with brown
paper, covering the windows with brown paper & plastic, covering the
bathtub & shower and taping the door hinges.   Four to six people will
be needed for four to six hours.
UPDATE:
The work on House #102 at 408 Thomas Street in Clute is almost finished.
Now it's time to make the yard look nice.  To do this, landscaping will
be done this Saturday March 4, 2017.  This will be a great opportunity
for younger volunteers, church groups, scouts or families to help with a
Habitat build.  However, those under 16 must be accompanied by an adult.
   Work will start around 8:00-8:30 a.m. and be completed in about a half
day, depending on the number of volunteers and weather.  There will be
dirt to move and level, plants, shrubs and trees to plant and sod to put
down for the lawn.  There should be work for all so come and help, if
you can.  Tools will be provided.  However, you must wear closed toed
shoes, and you might want to wear old clothes, bring gloves, a hat, and
water.
UPDATE:
The work on Habitat House 102 at 408 Thomas Street, in Clute is
completed.  To celebrate this, a dedication will be held at the house
this Sunday, March 26, 2017 at 1 p.m.  This will be a time to visit, eat
some cake, and see what Habitat volunteers can do.  For those who have
never seen what a Habitat house looks like, this would be a great time
to come, tour the house, and see the house first hand.  Dress is casual.