Habitat House Build #103
510 Charlotte Street Clute , TX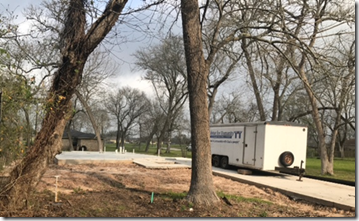 As you can see another house slab has popped up in Clute and needs to be
covered with a house soon.  Habitat plans to do this starting Thursday,
March 9, 2017, at 510 Charlotte Street in Clute.  This will be the 2nd
house built this year and the 103rd Habitat house built in our local
area since 1991.
Any and all volunteers of any skill level are welcome to participate on
any of the work days.  There will be skill leaders present to direct the
work and to show anyone how to do an unfamiliar job.  Most tools will be
provided, however, you might want to bring your own hammer, tape and/or
tool belt if you have them.  So, find a job you want to do or take
advantage of on-the-job training, and come help. All volunteers must
have a signed waiver to work.  Waivers for minors must be signed by
parents/guardians and notarized.
Parking close to the build site is limited.  Please do not block private
driveways or traffic on the street. A tentative schedule of the work